CRT Testing
The ISA/IEC 62443-4-1 standard requires the product supplier to perform Communication Robustness Testing (CRT) as a normative requirement for compliance with the standard. CRT testing ensures a system is robust against network attacks. The certification body does not independently repeat these tests as part of the product assessment during a certification engagement.
VIT Testing
The certification body does perform one type of test as part of their product assessment: Vulnerability Identification Testing (VIT) using the Tenable Nessus scanning tool. This is a quick and inexpensive test. The purpose of Vulnerability Identification Testing (VIT) is to scan the device under test (DUT) with a commercially available tool to identify known vulnerabilities. The device supplier must correct known vulnerabilities discovered during the VIT scan to meet the ISASecure product certification requirements.
The ISASecure program uses the US-CERT National Vulnerability Database (NVDB) as the reference list for identifying known vulnerabilities, providing objectivity and transparency for the ISASecure assessment process. Known vulnerabilities in the US-CERT NVDB are organized into globally accepted Common Weakness Enumeration (CWE) categories and the NVDB is updated on an ongoing basis as new vulnerabilities are identified and verified.
The VIT test is run when devices are evaluated for ISASecure certification, and the time and date of the scan is recorded. This allows the suppliers and end-users to know which NVDB vulnerabilities were included in the scan.
ISASecure recommends end-users require their suppliers to re-run the VIT during factory acceptance testing (FAT) and site acceptance testing (SAT). These procurement steps ensure new vulnerabilities that may have been discovered and added to the US-CERT NVDB during the time interval between the ISASecure certification VIT scan date and commissioning date are identified.
Test Tools
Many test tools are available for both VIT testing and CRT testing. A few of the tools are listed below. This list is not exhaustive and is not intended as an endorsement.

Beijing Winicssec Technologies Co.Ltd.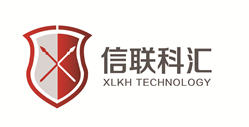 Beijing Xinlian Kehui Technology Co., LTD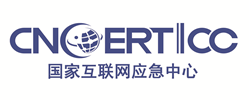 Wurldtech Security Technologies